Building a solid email list is a must for any serious online business.
When a company has a large email list, it has a captive audience ripe for monetization. But building and maintaining an email list can be hugely stressful, especially as traffic grows.
Without the right tools, leads will slip through the cracks as you struggle to capture their attention.
Fortunately, there exist some fantastic email list-building tools to help you collect email addresses and catalyze your growth. These lead generation tools will streamline the list-building process and accelerate your outreach growth.
In this article, I'll give you a rundown of some of my favorite list-building tools in the world and share some tips for making them work for you. Let's get started!
Disclaimer: This post contains affiliate links giving me a small commission on sales at no cost to you. They do not bias my rankings (seriously)!
What is List Building Software?
List building software automatically stores emails submitted to your organization. But it goes way beyond that.
Attracting visitors to your website is one thing; engaging them is another. As marketers, we've found the most reliable way to keep audiences engaged is to have them sign up for an email list.
Often these lists grow so large it becomes impossible to keep track of each entry without specialized software.
For that reason, list-building software exists. Online business owners can easily record and organize the email entries they receive with no sweat with this kind of software. It doesn't just stop there, however — modern list-building tools are comprehensive platforms capable of many lead growth functions.
What Are the Best Email List Building Tools?
You will hear from a million companies that they have the best list-building tool on the planet, so let me sort out the winners from the con artists in this article.
There are no one-size-fits-all solutions for email marketing tools. As I list out my favorites, you'll find that some choices are equally valid with minor advantages. The difference makers for you will be the little things that serve your particular needs the most, be that the pricing or anything else.
That said, here are my top picks for the best email list building software:
OptinMonster
Thrive Leads
Sleeknote
ActiveCampaign
GetSiteControl
Hello Bar
Outgrow
Any one of these tools is a solid choice. But like I said, one of them will suit your needs a little better than the others, and that list-building tool will be your winner. So now, without further ado, let's get into the finer details.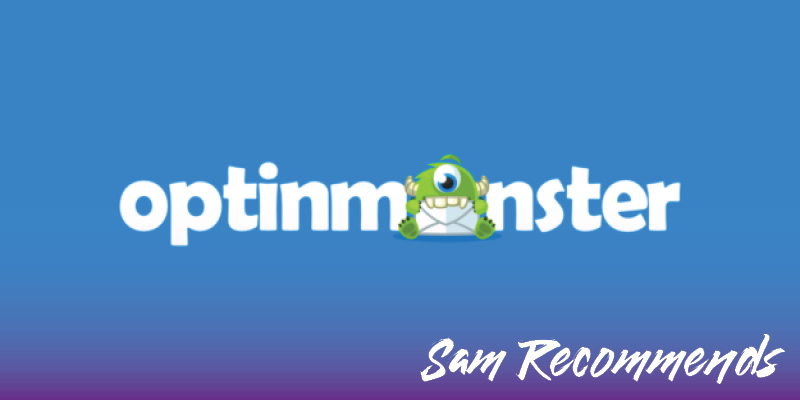 My personal choice, OptinMonster, is a powerful and versatile list-building tool that helps website owners collect and convert leads with ease. OptinMonster has been a mainstay of landing pages around the net for some time and has not lost its touch in its old age.
OptinMonster allows you to create high-personalized opt-in forms that cater to both your needs and those of your visitors. This epic tool requires no coding skills, making it easy for pros and newbies alike to target their users with advanced features, such as A/B testing, exit intent pop-ups, and more.
Key Features
Drag and drop editor: With OptinMonster, it's easy to customize your opt-in forms just by dragging and dropping elements onto your template — zero coding required
Seamless integration: OptinMonster makes it easy to generate leads and export them to other marketing tools, such as MailChimp
Behavior-based smart triggers: Use reactive features such as exit intent pop-ups and the inactivity sensor to skyrocket lead capture on your site
Targeted campaigns: OptinMonster offers powerful tools to target users based on device, page, origin, and location
Pricing
There are four separate tiers of pricing for OptinMonster. The basic plan starts at $9 per month (billed annually) and gives you everything you need to start your lead capture journey.
However, more established businesses will be most interested in the pro plan ($29 per month), which offers tons more features and removes branding.
The growth package ($49 per month) and enterprise plans are available for the firms most hungry for the ultimate list-building solution. Not sure it's worth it? A 14-day moneyback guarantee should ease your fears.
2. Thrive Leads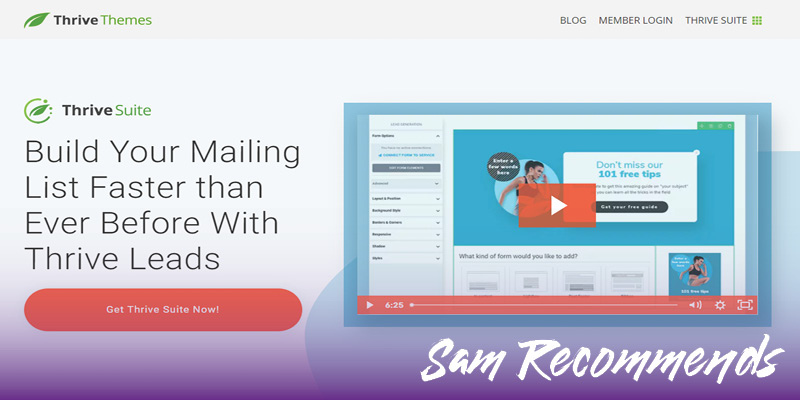 Thrive Leads is an email list-building tool that operates as a WordPress plugin. Users of Thrive Leads leverage the software's impressive features to capture email addresses effectively and without intrusion to the visitor.
Leading the way in lead generation technology, Thrive Leads offers WordPress websites a vast array of tools to make the most of their traffic. These tools include targeted form placement, sticky forms, sign-up widgets, and much more.
In addition, Thrive subscribers can use a drag and drop builder to create whatever kind of opt-in form they need.
Key Features
Advanced targeting: Boost conversions by showing highly targeted offers to your website visitors based on posts, categories, tags, and more
Actionable Insights: Track your opt-in form's performance over time and use that knowledge to secure new subscribers faster
A/B Testing Engine: Thrive Leads offers a powerful but easy-to-use A/B testing feature to quickly and easily increase your conversion rate
Easy set-up: Just install their WordPress plugin and hit the ground running
Pricing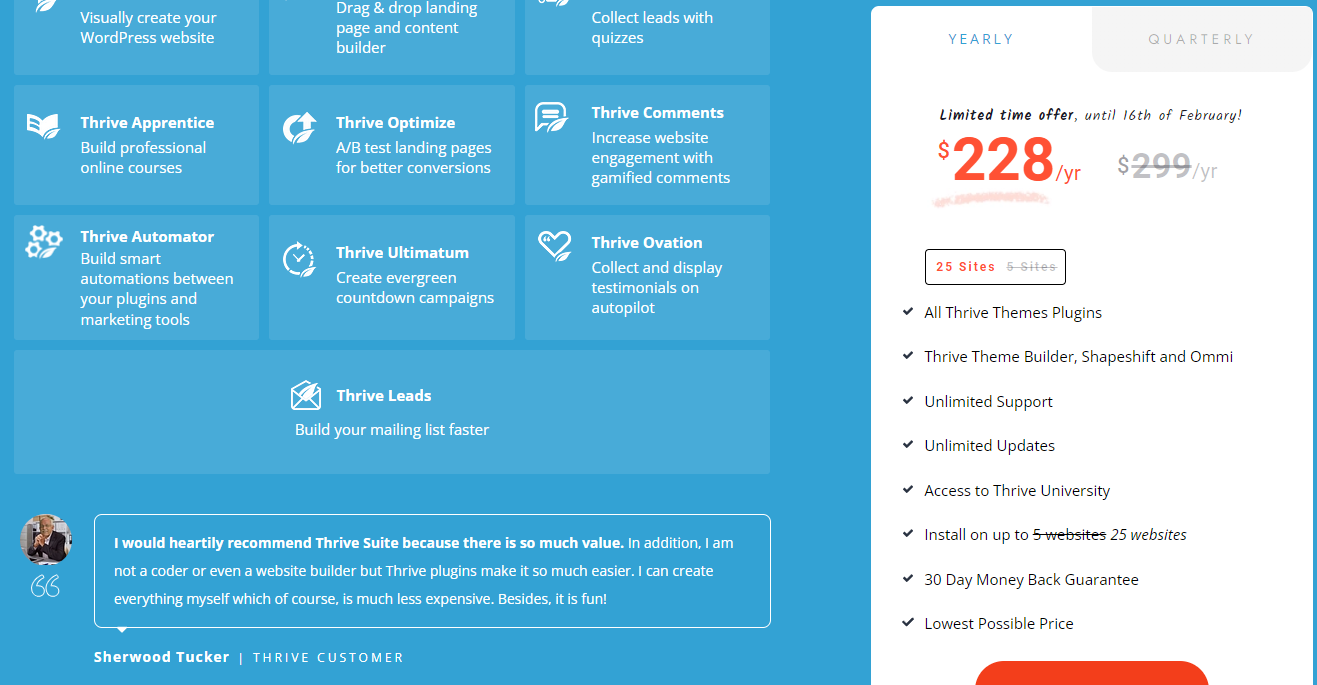 Formerly offered separately, Thrive Leads was recently integrated into the larger Thrive Suite plan. Thrive Suite includes a wide variety of terrific tools for WordPress sites, such as a Theme Builder, Architect, Quiz, and more.
An annual subscription will cost you $228 a year or $19 a month. Thrive also offers a quarterly plan of $30 each month. The tremendous value you'll get out of the Thrive Suite makes this deal a no-brainer for website owners looking to take their list-building efforts to the next level.
That doorbuster value is one reason I ranked it so highly. However, if you're on the fence, you'll be glad to know Thrive offers your money back up to 30 days after purchase.
3. Sleeknote
Sleeknote is an all-in-one marketing automation and list-building platform targeted towards eCommerce merchants. Their impressive feature list makes them a top choice for companies who want to collect email addresses in bulk.
Sleeknote wants to enable its clients to connect with visitors deeper than other lead generation software would allow. In that pursuit, Sleeknote gives subscribers epic features such as pop-up teasers, seasonal opt-in forms, slide-ins, and more.
If you're an eCommerce merchant, few list-building tools will compare to Sleeknote. It's one of the best email capture tools around, full stop.
Key Features
Google-compliant: All of Sleeknotes' content is fully compliant with Google's advertising guidelines, meaning you'll never have to worry about a penalty
Highly customizable: Sleeknote gives you a remarkable degree of control over the appearance of your pop-ups, allowing the most precise of tweaks
User-friendly: Sleeknote's pop up structure is remarkably user-friendly, reducing the risk of annoying your website visitors
Pricing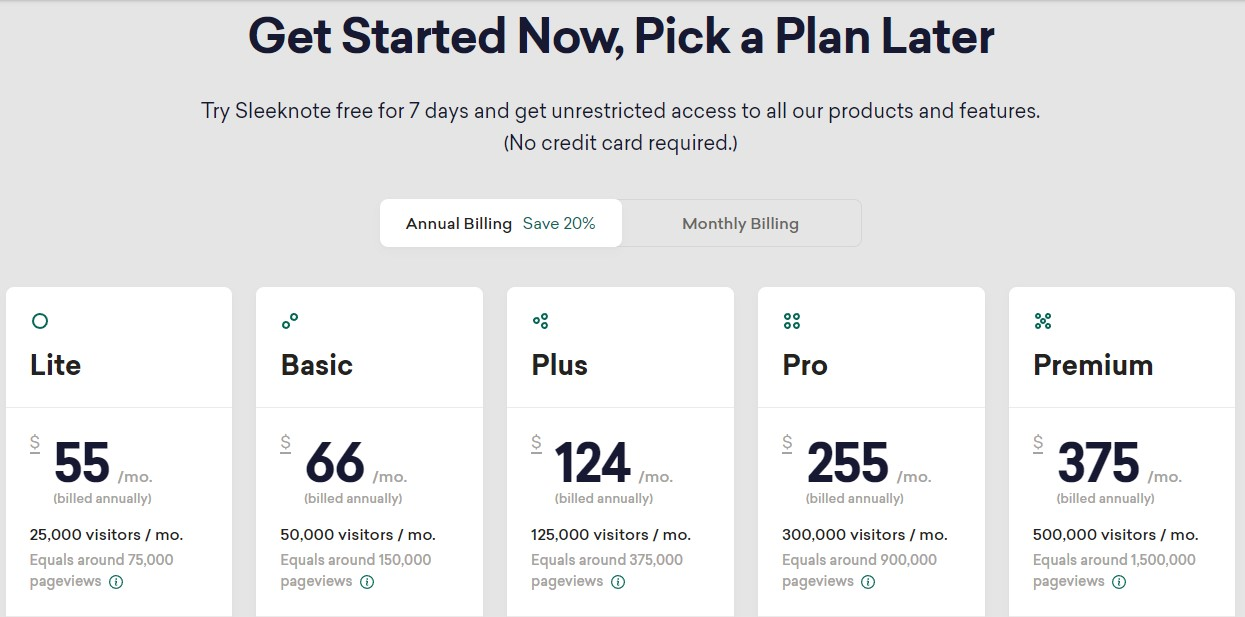 Sleeknote offers five different tiers of pricing based on the number of monthly website visitors. Each plan includes the same features, except for the number of custom-made campaigns.
The plans are:
Lite: ($55/month)
Basic: ($66/month)
Plus: ($124/month)
Pro: ($225/month)
Premium: ($375/month).
If your website receives more than 500k monthly visitors, you'll need to speak to them about a custom plan. Each plan has a 30-day moneyback guarantee.
4. ActiveCampaign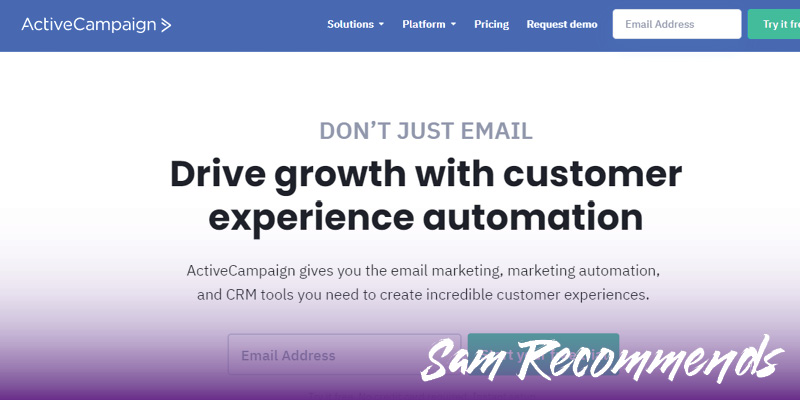 More than just automated list-building software, ActiveCampaign is a solution for automating and managing your customers' experiences sitewide. Here you'll find an excellent all-in-one email marketing platform with extensive CRM and marketing automation abilities.
ActiveCampaign seeks to be the ultimate lead capture engine no matter your niche. Small business? Large merchant? Real-estate broker, travel agent, or blogger? It doesn't matter — ActiveCampaign has everything you need to transform your digital marketing efforts.
Key Features
Comprehensive lead engine: ActiveCampaign has the tools to automate each aspect of your lead capture, from the opt-in form to the follow-up.
Insane value: ActiveCampaign offers their popular email marketing software at a meager entry price, making it possible for the smallest websites to run epic email marketing campaigns.
Free migration services: Done with your current list building software? ActiveCampaign will move everything over to their platform free of charge
Pricing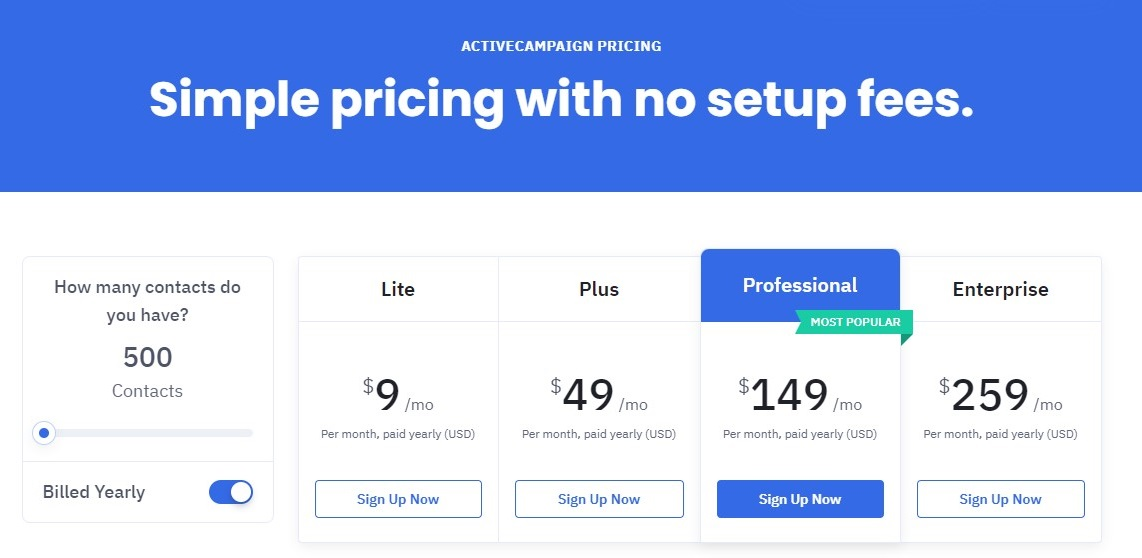 ActiveCampaign's pricing is ultra-competitive, offering a cheap entry for smaller websites with the $9/month Lite plan. For those with more traffic, you'll be looking for the Plus plan ($49/month), the Professional plan ($149/month), or the Enterprise plan ($259/month).
Whatever plan you choose, you're getting an incredible email list-building tool at a fantastic price.
5. GetSiteControl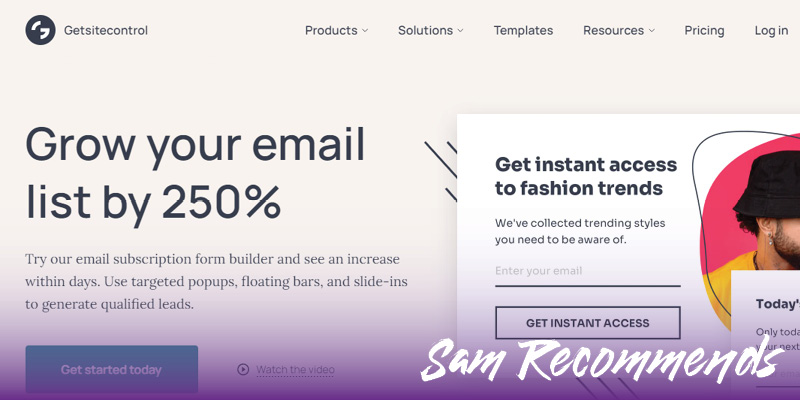 GetSiteControl's name derives from their dedication to put you in control of your lead generation engine. With GetSiteControl, you can create unique interactive content to catalyze your email list-building efforts with ease.
GetSiteControl integrates easily with your favorite platforms, having apps for Shopify and Wix as well as a WordPress plugin. Once you're ready to go, GetSiteControl promises you to double your audience with its optimized selection of pop-ups, slide-ins, and more.
Key Features
Smart targeting: GetSiteControl allows you to calibrate your pop-ups to appear to the right audience at the exact right moment
Real-time results: Get detailed updates for every interaction your pop-ups receive. This data is easy to export to a third-party app for further consideration
Amazing mobile pop-ups: Most mobile pop-ups are intrusive and annoying to users on smaller screens, but GetSiteControl's are unintrusive and enhance the user experience
Doorbuster value: One of the best-priced list building tools out there
Pricing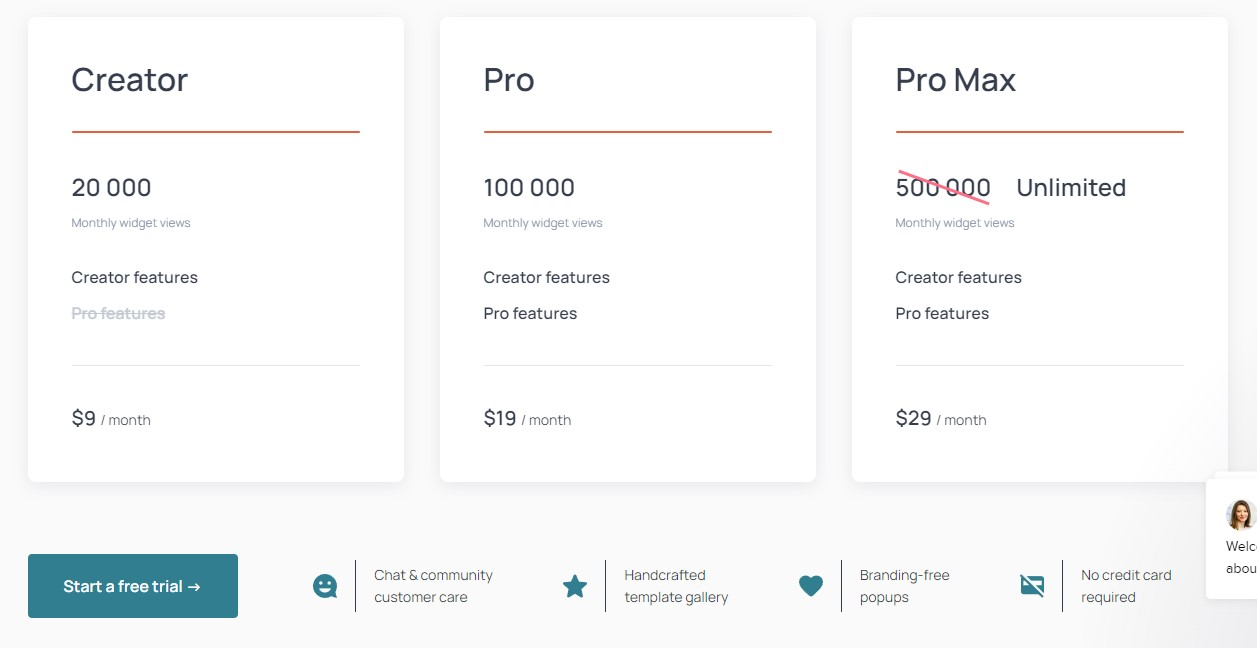 GetSiteControl's pricing offers users insane value, even with the starter Creator plan at a meager $9/month. If you need access to their more advanced features with the Pro Plan, you'll only spend $19/month.
If your website receives more than 500k views a month, you'll need to buy the Pro Max plan for a spectacular $29/month.
6. Picreel
Using popups on your website can help improve visitors' experience while helping you build your email list. Picreel is a top pick as it offers a variety of templates that you can use to create unique popups.
You can use the popups to display special offers, lead magnets, and other freebies to visitors and persuade them to share their contact details in return.
Picreel helps create personalized and well-timed popups with its smart trigger and targeting features. Displaying popups at the right moment boosts the chances of visitors sharing their email addresses.
Picreel integrates with popular CRM and email marketing tools so that it can push the captured data to your preferred platform for lead nurturing.
Key Features:
100+ templates: Picreel has over 100 templates that users can customize to their unique needs. Use the templates to create sign-up forms, exit surveys, lead capture forms, etc.
In-depth reporting: Picreel's built-in reports show essential data such as visits, impressions, and conversions in graphical form. You can leverage the data to analyze popup performance and your most profitable visitors.
High-functioning editor: Picreel popup editor is among the easiest yet most sophisticated tools you can find online. The simple drag and drop editor helps you customize the overlay to perfection.
Smart targeting: Picreel tracks the digital footprints of visitors and helps you set smart triggers to display popups at an optimal time. The exit-intent trigger will display a popup when the visitor shows an intention to leave. Other triggers for popups include time-based, scroll-based, and location-based popups.
Pricing:
Picreel has five plans:
Starter: $14/month
Basic: $52/month
Plus: $112/month
Pro: $299/month
Enterprise plans are available if you have additional needs.
7. Hello Bar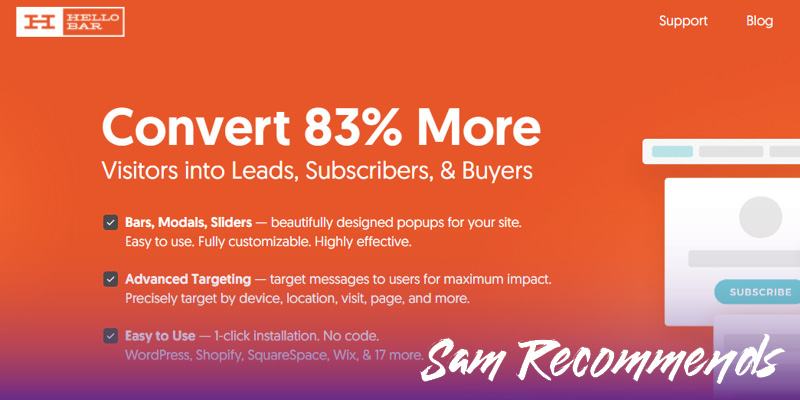 Hello Bar is a popular lead generation solution for websites looking to collect email addresses, earn subscribers, and make sales. Experts trust it for its powerful ability to generate leads; Hello Bar is the go-to for Neil Patel, LeadQuizzes, and more.
Hello Bar has the potential to transform your landing page, blog post, or any other part of your site into a lead capture machine. Their sleek selection of sliders, page takeovers, pop-ups, and more promise to convert 83% more of your visitors into leads, per their website.
Key Features
Design assistant: Hello Bar can automatically detect the design of your website and create templates matching your font, color, and styling
Easy optimization: Hello Bar can run A/B tests on different form designs, making it easy to calibrate and enhance your email opt-in forms
Third-party champ: It's a 1-click installation on over 20 different platforms, with no coding skills required
Pricing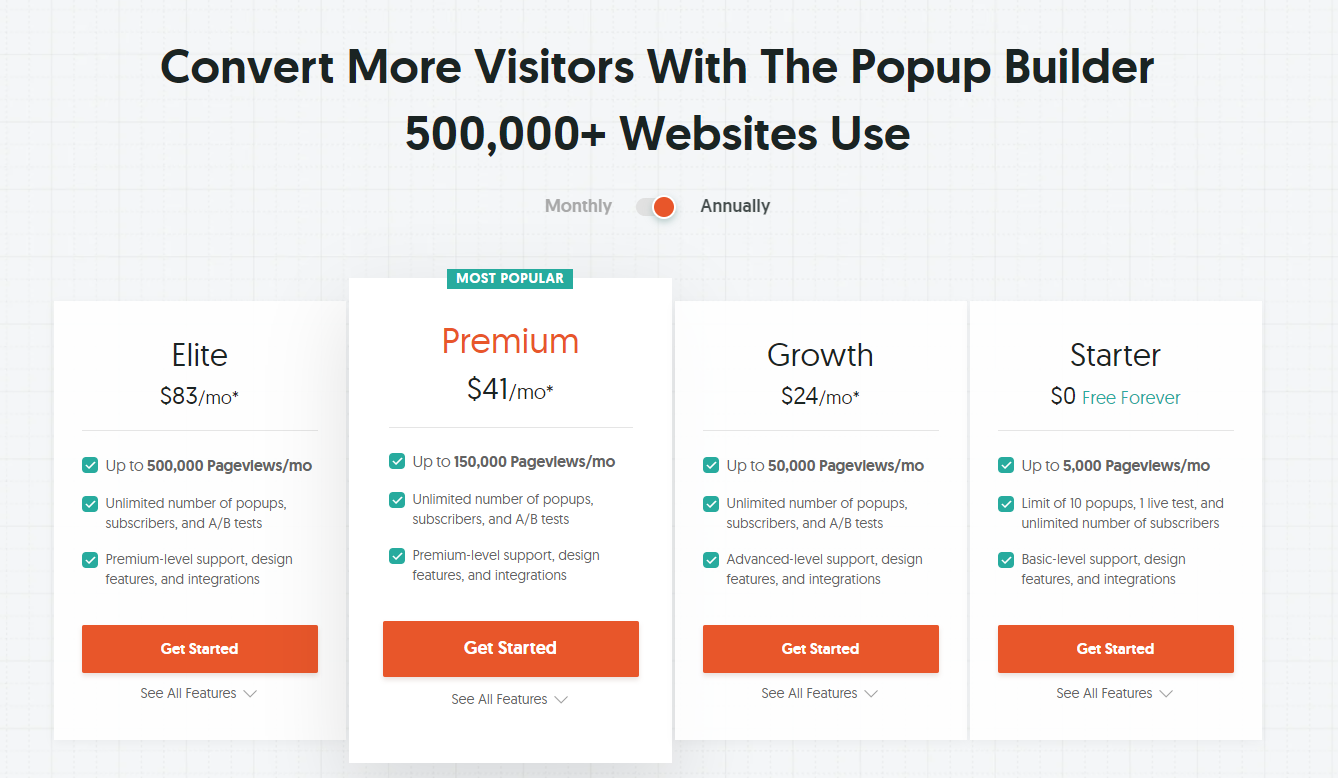 Hello Bar is a freemium tool, meaning it's a free tool with paid plans. The free plan is a dream-come-true for small websites just starting, as they can run pop-ups for up to 5,000 visitors per month entirely gratis.
Of course, if you're a bigger fish needing one of their premium plans, you won't be breaking the bank either.
Their paid plans are essentially the same, being based on monthly page views.
Growth: $24/month
Premium: $41/month
Elite: $83/month
This is a fantastic value, especially compared to more expensive email list-building tools like Sleeknote.
8. Outgrow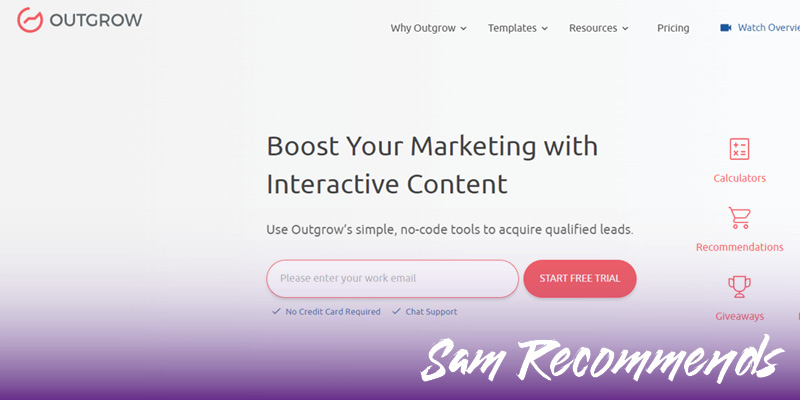 Outgrow is another fantastic tool for capturing email addresses, trusted by Adobe, Nike, StateFarm, and more for its list-building excellence. In addition, this platform is a leader in interactive content and allows you to create quizzes, surveys, chatbots, and more.
These deeper interactions give websites the unique ability to qualify leads based on their input, meaning you'll know exactly how valuable each lead is. Their powerful in-house features make Outgrow a formidable list builder and a top choice for anyone looking to increase their email subscribers.
Key Features
Next-level interaction: With Outgrow, you can create a plethora of interactive quizzes, chatbots, polls, assessments, and forms
Evolved analytics: Outgrow goes beyond simple A/B testing with profoundly detailed statistics to boost every aspect of your list building strategies
Branching logic: Integrate and/or logic into each customer response and send them down a highly-customized path to lead capture glory
Pricing
Outgrow separates its pricing scheme into two main categories: Popular and Custom. We'll start with Custom:
First up in the Custom plans is the Free Forms plan, which offers basic functionality at no cost to you.
If you're a startup or a small business, you can apply for Outgrow's Startup Special, granting you advanced access to their toolset for $55/month (compare to the regular Essentials plan of $95/month).
Outgrow's popular plans come in four different tiers:
Freelancer Limited: ($14/month),
Freelancer: ($25/month)
Essentials: ($95/month)
Business: ($600/month)
Each tier varies on the extensiveness of its features.
9. Omnisend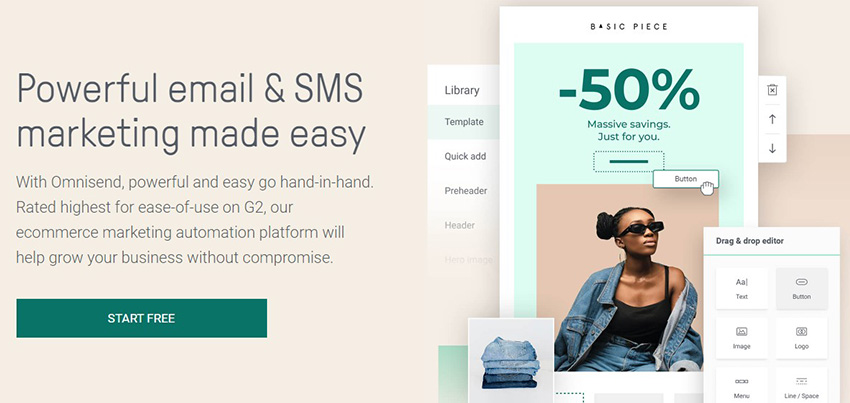 Omnisend is a full-stack lead generation tool capable of doing everything from collecting contact details to creating popups. They even have a nifty "spin the wheel" lead generation tool!
Key Features:
Comprehensive outreach: Market to customers using email, push notifications, Facebook, and even SMS
Engagement: Keep customers engaged with order confirmation, shipping updates, and subscription renewal prompts
Audience sync: Retarget users cookie-free on Facebook and Google
Pricing: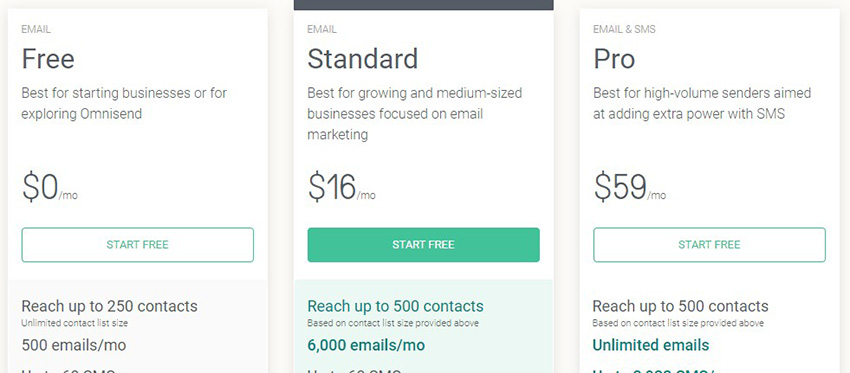 Omnisend's plans are:
Free: Zero dollars!
Standard: $16/month
Pro: $59/month
If you're a small business that needs free email list building software, Omnisend is a top choice.
10. Wishpond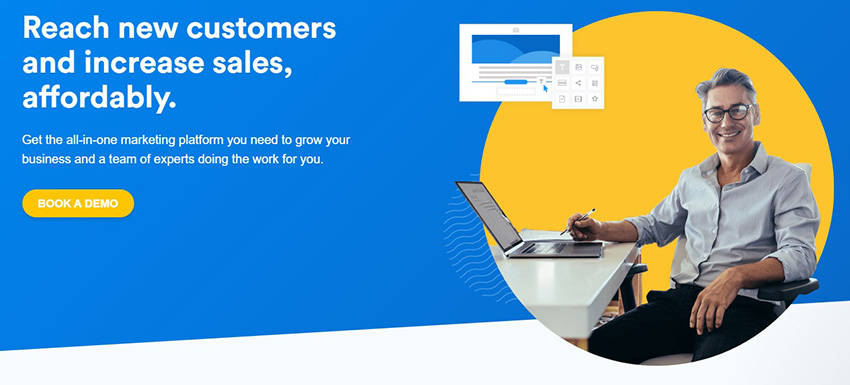 A common occupant of landing pages is Wishpond, known for its versatility and efficiency in creating leads. Cool features like marketing funnels and a drag and drop editor make Wishpond a great choice for both small businesses and big corporations.
Key Features:
Email API: Integrate Wishpond's email API into your existing framework for better marketing campaigns
Sales automation: Follow up with leads in your sleep with automatic, personalized messages
Appointment scheduling: Easily create and keep appointments directly on Wishpond. You can even integrate your online scheduling directly with Zoom for easy remote meetings
Leads database: Track and segment your leads across a beautiful and intuitive database
Pricing:
Wishpond doesn't display its pricing openly. Instead, it prompts interested users to schedule a time to speak to a representative.
11. Interact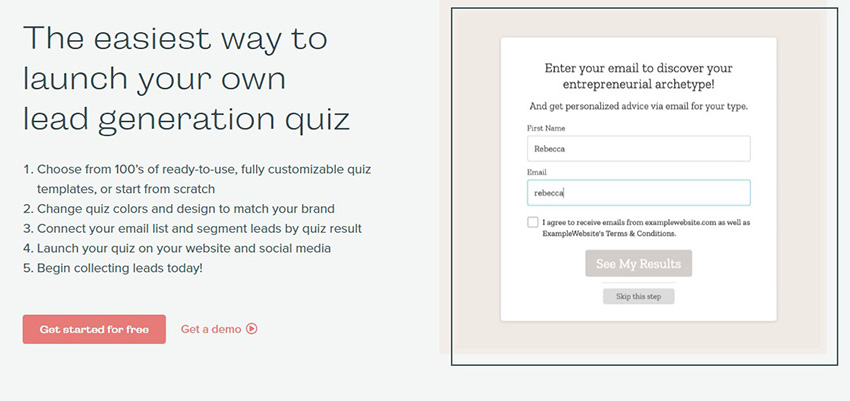 Who said list-building tools had to be boring? Not Interact! With their platform, you can create some of the most engaging interactive content out of any other email marketing tool.
Their prompts allow you to truly think outside the box when it comes to capturing your visitors' imaginations. Full GDPR compliance and an easy drag and drop builder make Interact a no-brainer for big and small companies alike.
Key Features:
Branching-logic quizzes: Create quizzes that change with each response of the user
Ultra-customization: Tweak every aspect of your lead forms
Extensive integrations: Easily integrates with dozens of different marketing automation tools
Compatibility: Quizzes are fully functional across any sort of device
Pricing: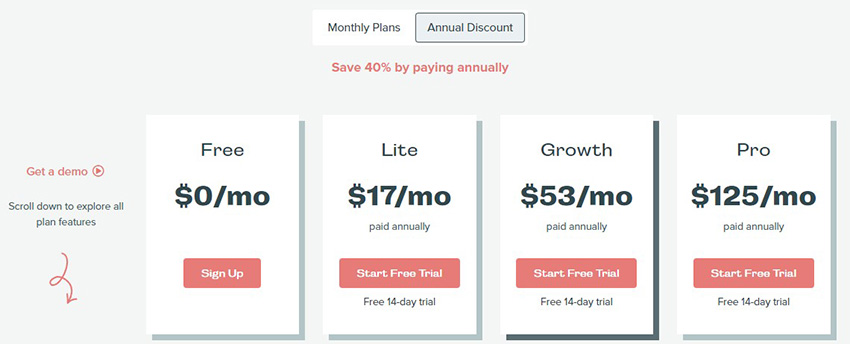 In addition to its free plan, Interact offers three paid plans:
Lite: $17/month
Growth: $53/month
Pro: $125/month
Each plan also includes a two-week free trial to help you feel confident in its abilities.
12. OptiMonk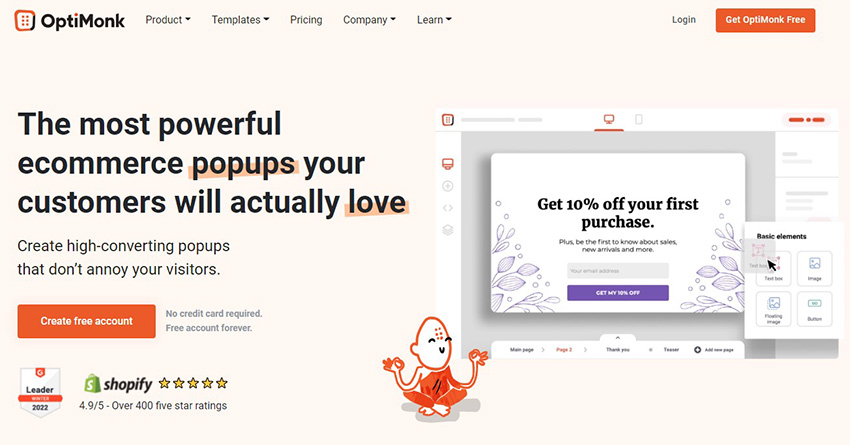 If you use Shopify, OptiMonk should be one of your top choices for list-building tools. Its sleek, intuitive form designer makes catching leads easy — even if you're a total beginner!
If you're not using Shopify, that's okay too — OptiMonk integrates with just about any platform you can think of, including WooCommerce, Zapier, and WordPress.
Key Features:
Reduce cart abandonment: OptiMonk detects when customers are about to leave, and uses special prompts to stop them
Recommended products: Personalize each visitor's experience with products recommended just for them
Feedback collection: Gague your visitor's experiences with unintrusive feedback forms
Pricing: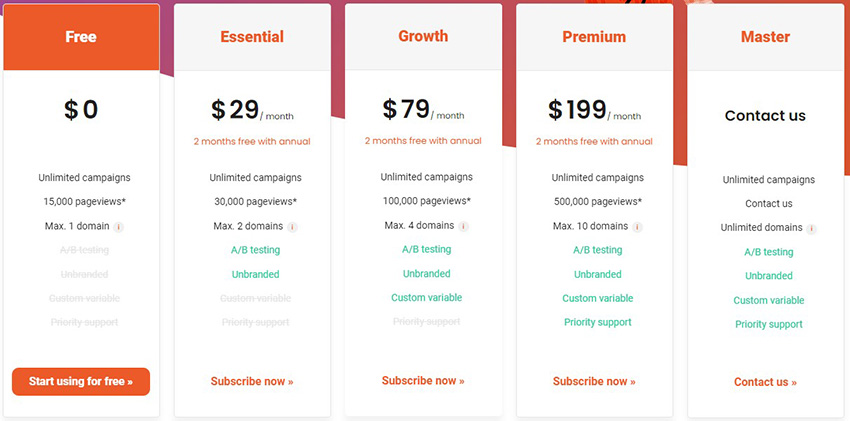 If you're a small business just getting your feet wet, check out OptiMonk's free plan. Otherwise, here are their four paid plans:
Essential: $29/month
Growth: $79/month
Premium: $199/month
Master: This is an enterprise plan, so you'll need to contact them about it
If you purchase an annual plan, you'll get two months free.
13. Sender
Marketers use Sender to create and send marketing emails. Sender makes it easy to communicate with customers and expand your business with beautiful messages.
Sender's also an excellent ecommerce tool; it makes high-volume ecommerce marketing easy and affordable thanks to its many marketing features.
Key Features:
Abandoned cart emails: Reduce cart abandonment with automated abandoned-cart emails
Product Wizard: Sender makes it easy to add products to your newsletter with its product wizard
Drag-and-drop builder: Sender's drag-and-drop builder makes it simple and easy to create beautiful pop-ups, forms, newsletters, and more
Text messaging: Contact your customers directly with Sender's SMS features
Pricing:
Sender has a free plan for businesses just starting out. But if you're an established firm looking to up your email marketing game, check out their paid plans:
Standard: $8.25/month
Professional: $29.25/month
Enterprise: Custom price
The pricing varies based on how many subscribers your business has.
Final Words
With my last entry, we find ourselves at the end of my collection of the best list-building software. While I firmly believe that each of these tools is worthy of your attention, only one platform can be your final choice.
I described each list-building tool's particular reason for standing out in the crowd. With that in mind, I want you to carefully examine your options until you're 100% sure that whatever platform you're choosing is right for you.
Why am I being so dramatic about this? Because I've made the mistake of buying software on a whim, only to have to waste hours of my time moving over to a new platform.
Does it have:
A drag and drop interface?
Inline forms?
Landing page integration?
Contact forms?
Email marketing tools?
Integration with social media platforms?
Marketing strategy solutions?
And most of all, does it meet the unique needs of your particular website?
Once you know the answer to all those questions, you're ready to begin your list-building journey. And with that, I wish you good luck and happy email marketing!